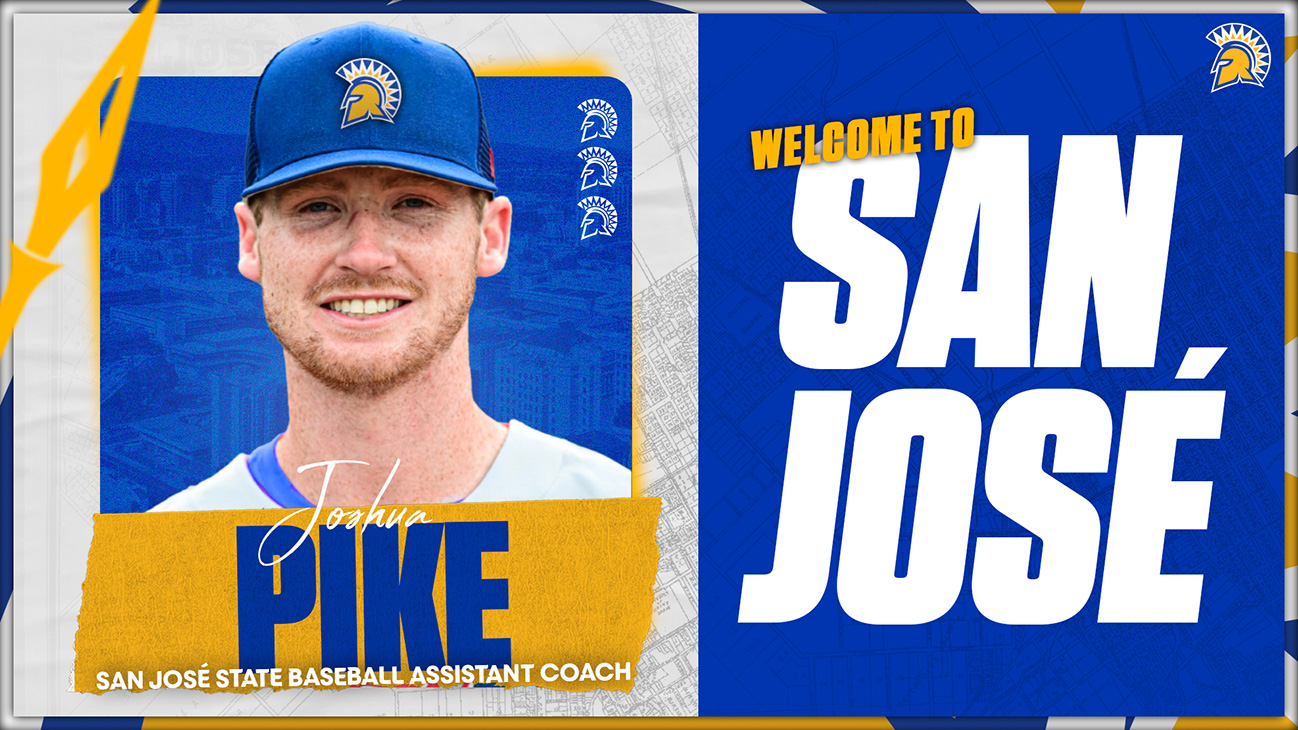 SAN JOSE, Calif. — Joshua Pike has been named Assistant Coach for the San José State baseball team, announced by head coach Brad Sanfilippo.
A standout high school and collegiate pitcher, Pike's playing career was unfortunately cut short due to injury while playing at NC State. Following his injury, he transitioned into coaching for the Wolfpack. The Summerfield, N.C. native quickly rose in the organization, starting as a student assistant and eventually becoming the team's Assistant Pitching Coach. Under Pike's guidance, the Wolfpack were consistently one of the top programs in the ACC with above-average pitching, ranking in the top half of the conference in ERA in each of the previous three seasons. He helped lead the Wolfpack to two NCAA Tournament appearances and the semifinals of the College World Series in 2021.
"We are excited to welcome Josh and his wife Alexa into te Spartan Baseball Family," said Sanfilippo. "Josh's values and goals align with our coaching staff and players and I am fired up with his addition to our culture. As a young coach, Josh has impressed many coaches with his impact and ability. Josh spent six years as a player, student-assistant, and graduate assistant serving as the Assistant Pitching Coach for the Wolfpack. As a highly recruited pro-prospect on the mound, Josh brings a wealth of knowledge and experiences from the viewpoint of a player and as a coach."
In the summer of 2023, Pike was the pitching coach for the Asheboro Zookeepers of the Coastal Plain League. He spent the prior two summers working with the USA Collegiate National Team bullpen staff as the pitching coach technician, helping develop several of the top pitching prospects in the country.
"The people, the family environment, the culture - it is not easy moving 2,793 miles across the US," said Pike. "But for the people associated with the program and the focus on development, not only on the field but off it, it is more than worth it. My family and I are extremely blessed to have the opportunity to join the San José State Spartans."
"Josh is extremely smart and has helped prepare and develop high level pitching staffs in the ACC," added Sanfilippo. "His time as an assistant with a winning program is invaluable, as well, with Regional and Omaha experience. He also spent two summers with Team USA, the national collegiate team, coaching and helping the best college players in the country. Coach Pike will have an immediate impact on our players and in recruiting. Our players will feed off his passion and energy to help them get better, develop, and compete at the highest level."
What they are saying about Coach Pike
Elliott Avent, Head Coach at NC State
"Brad Sanfilippo just made a heck of a hire for his San José State program by announcing Josh Pike as his pitching coach. Josh pitched on our staff at NC State. After his playing career, he handled the analytics side of the program while completing his master's degree. Josh was a valued part of our 2021 Team USA staff, where he drew the praise and admiration of longtime guru Jerry Weinstein and future Hall of Famer Troy Tulowitzki. Josh's work ethic and love for our grand game will bring continued admiration and respect from coaches, players and fans alike."
Link Jarrett, Head Coach at Florida State
"Josh is a skilled, dedicated, and diligent pitching coach. Having watched him hone his craft as a player and instructor over the last decade, Brad has clearly added quite an asset to his program. Josh gained knowledge from amazing pitching minds in Scott Bankhead, Scott Foxhall, and Clint Chrysler. His dedication to the development of pitchers while engaging in other facets of the program stood out as I coached against NC State with Notre Dame and Florida State."
Clint Chrysler, Pitching Coach at NC State
"Josh Pike is one of the best young pitching minds in college baseball. His ability to create relationships, trust and mutual respect will allow him to hit the ground running with the pitching staff. Josh has the ability to combine old-school principles with new-school ideas and data to really aid in player development. San José State is getting a future star, and I could not be happier for Josh."
#AllSpartans